THE COCKTAIL DECK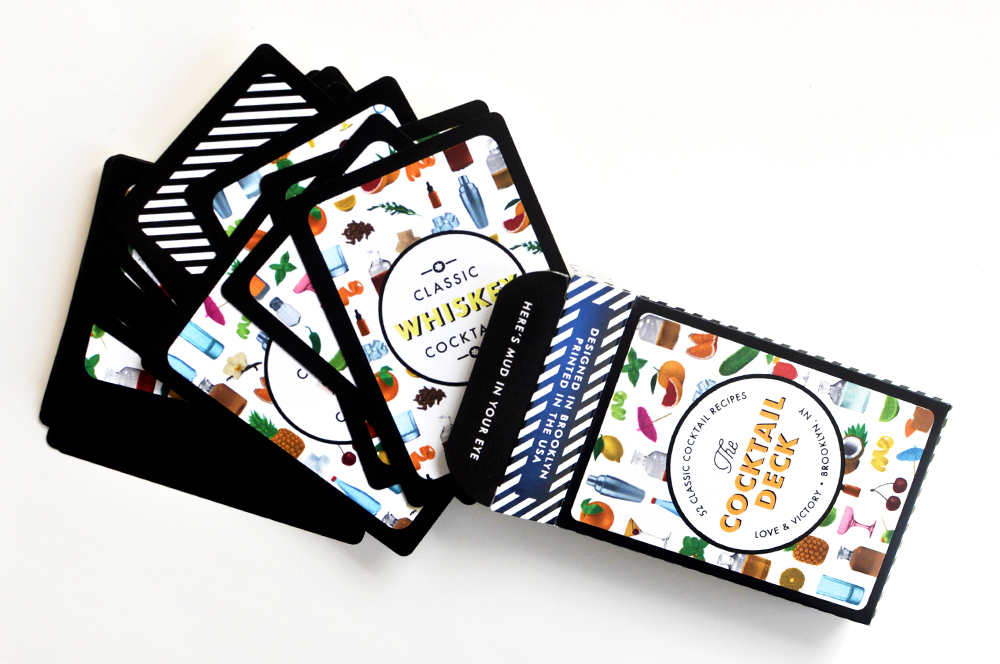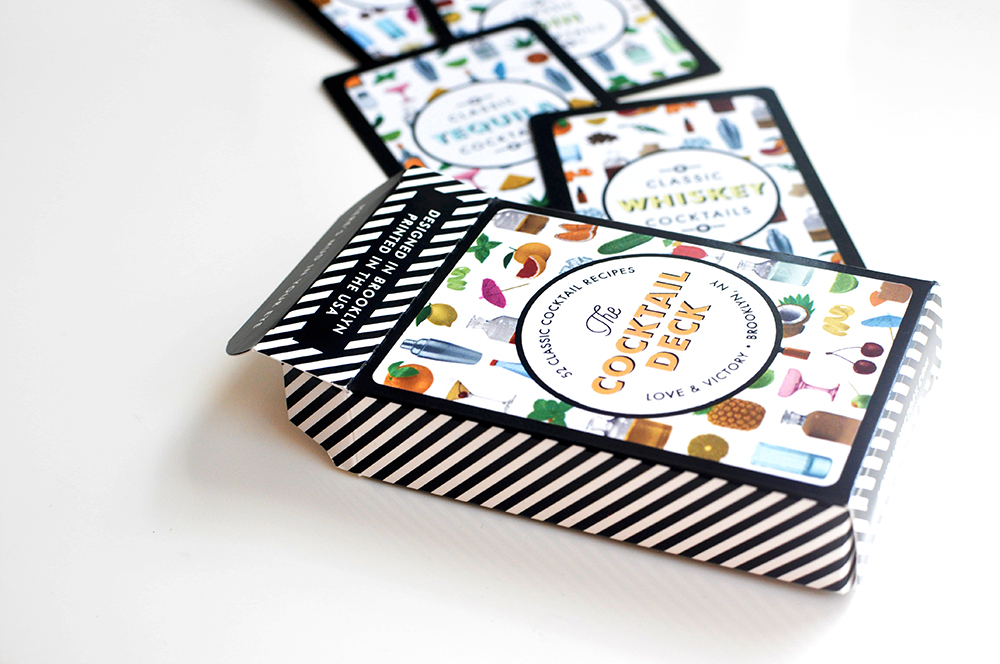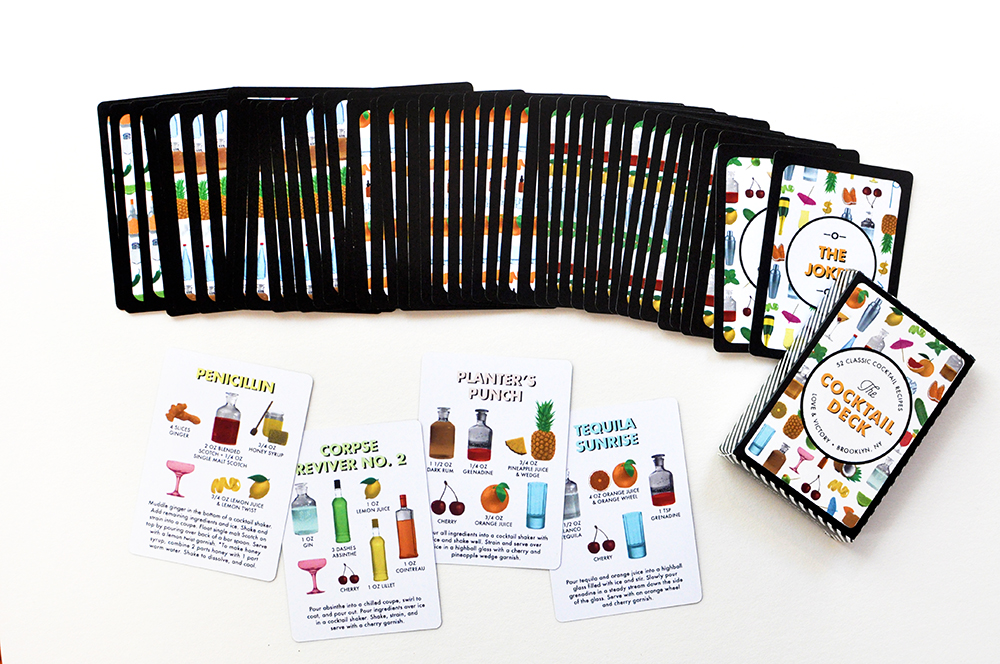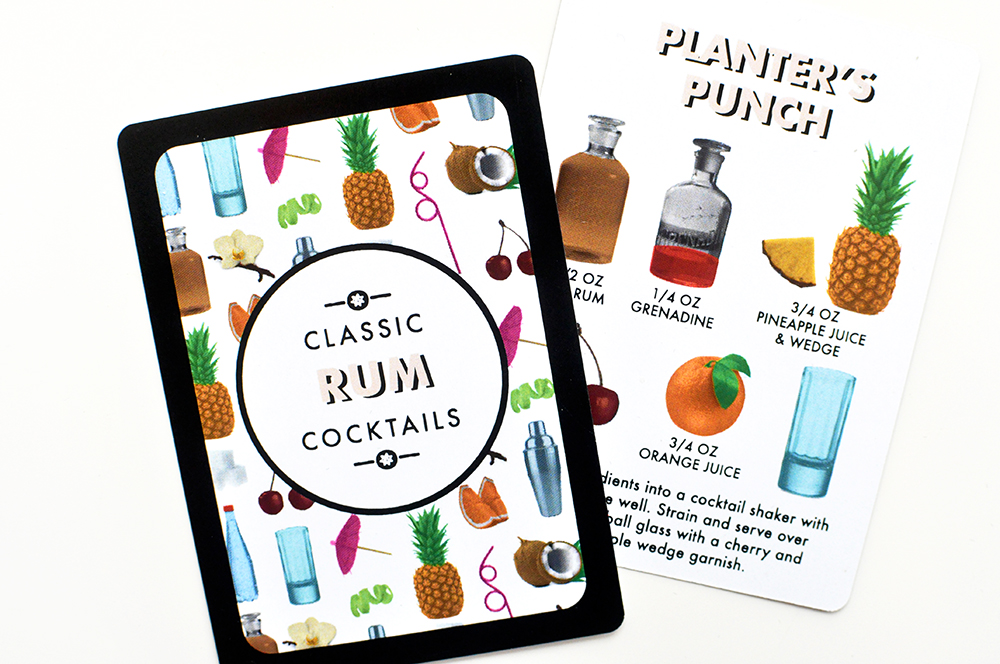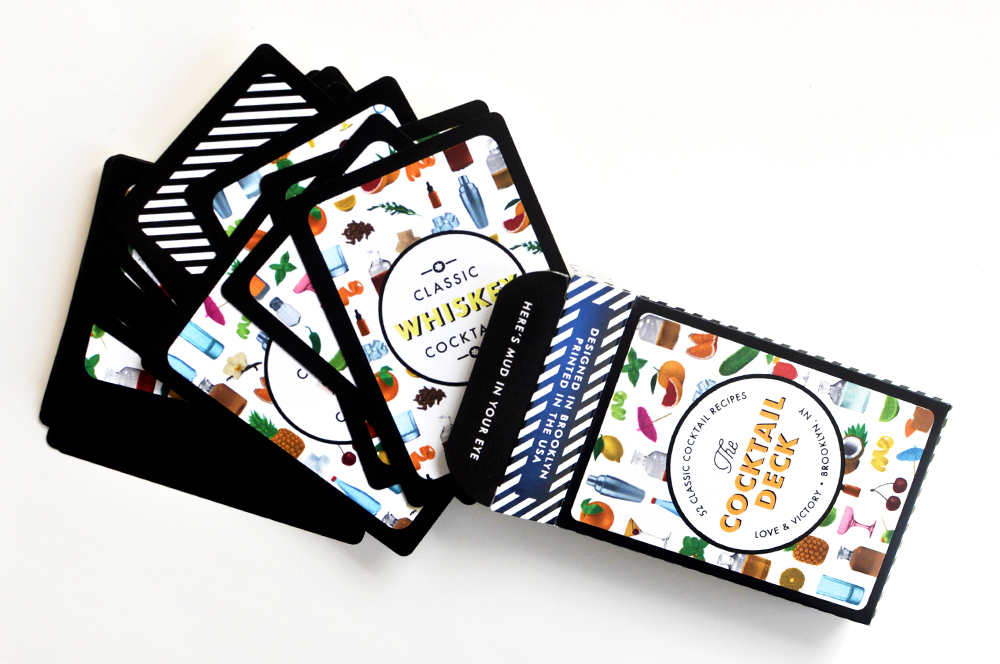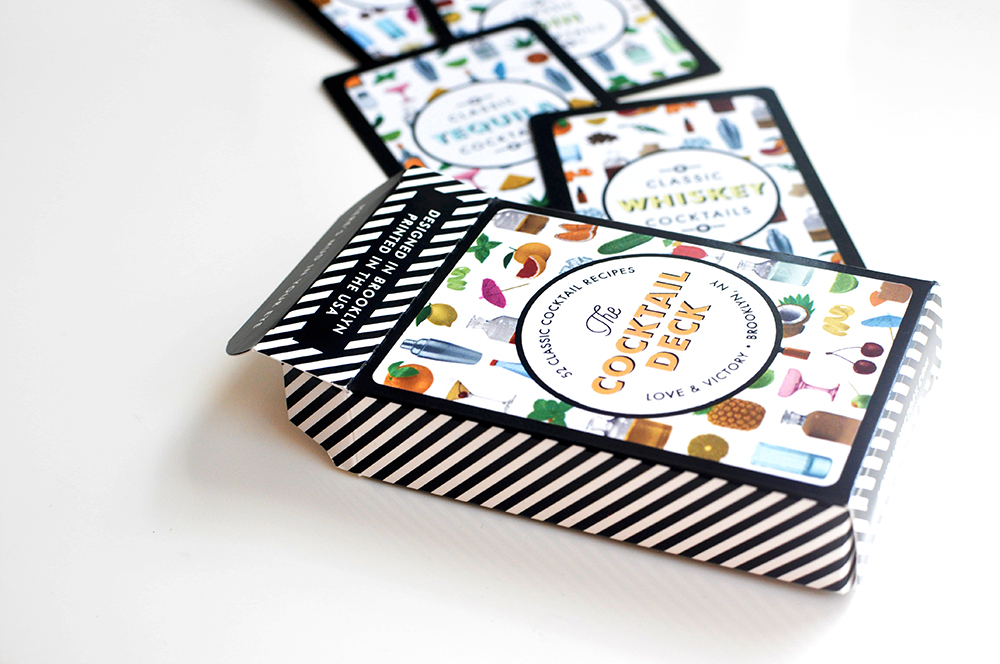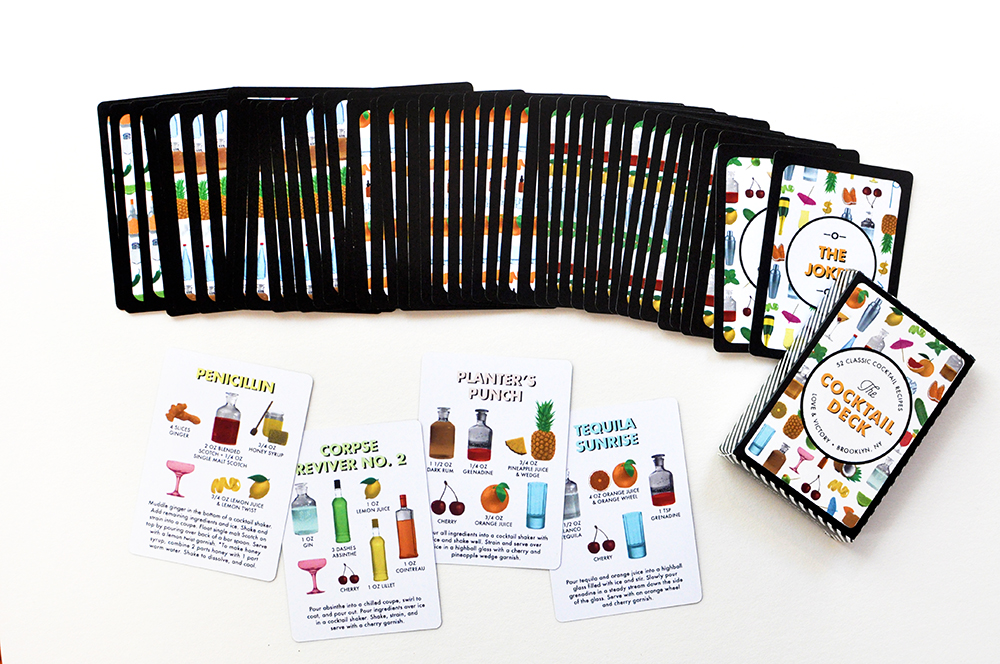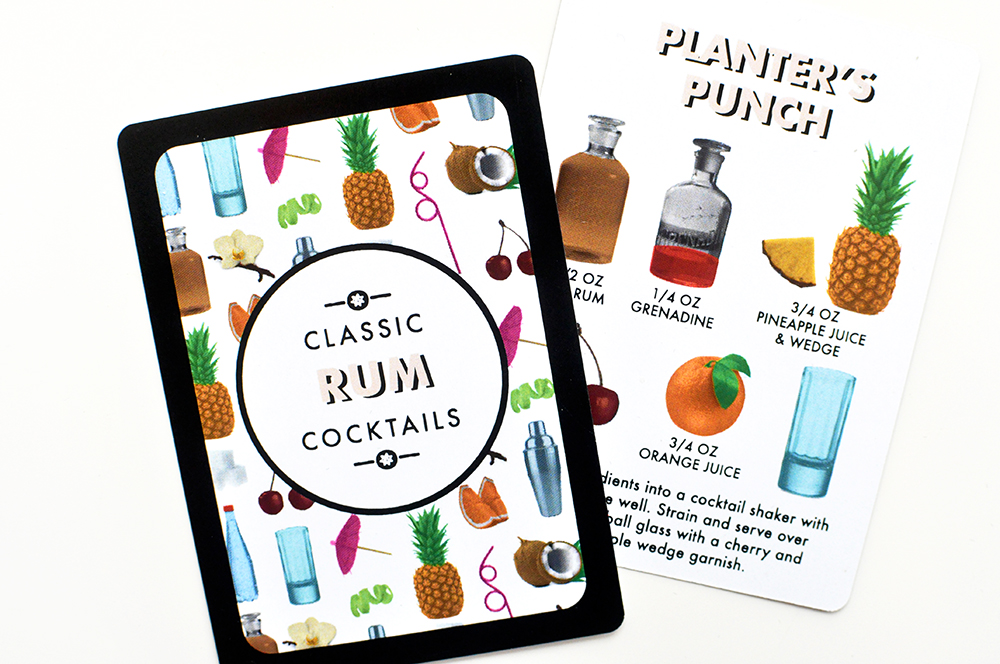 THE COCKTAIL DECK
A collection of fifty-two classic recipes—in the form of a deck of cards—playing with the cardinal "suits" of mixing cocktails: gin, rum, tequila, and whiskey.
Novice bartender and cocktail tippling rounder alike will delight in these selected classic and rarer favorites.
Designed in Brooklyn, made in the USA.
In stock. Ships in 1-2 business days.
The Cocktail Deck ships via USPS.