SNAKE COCKTAIL PICKS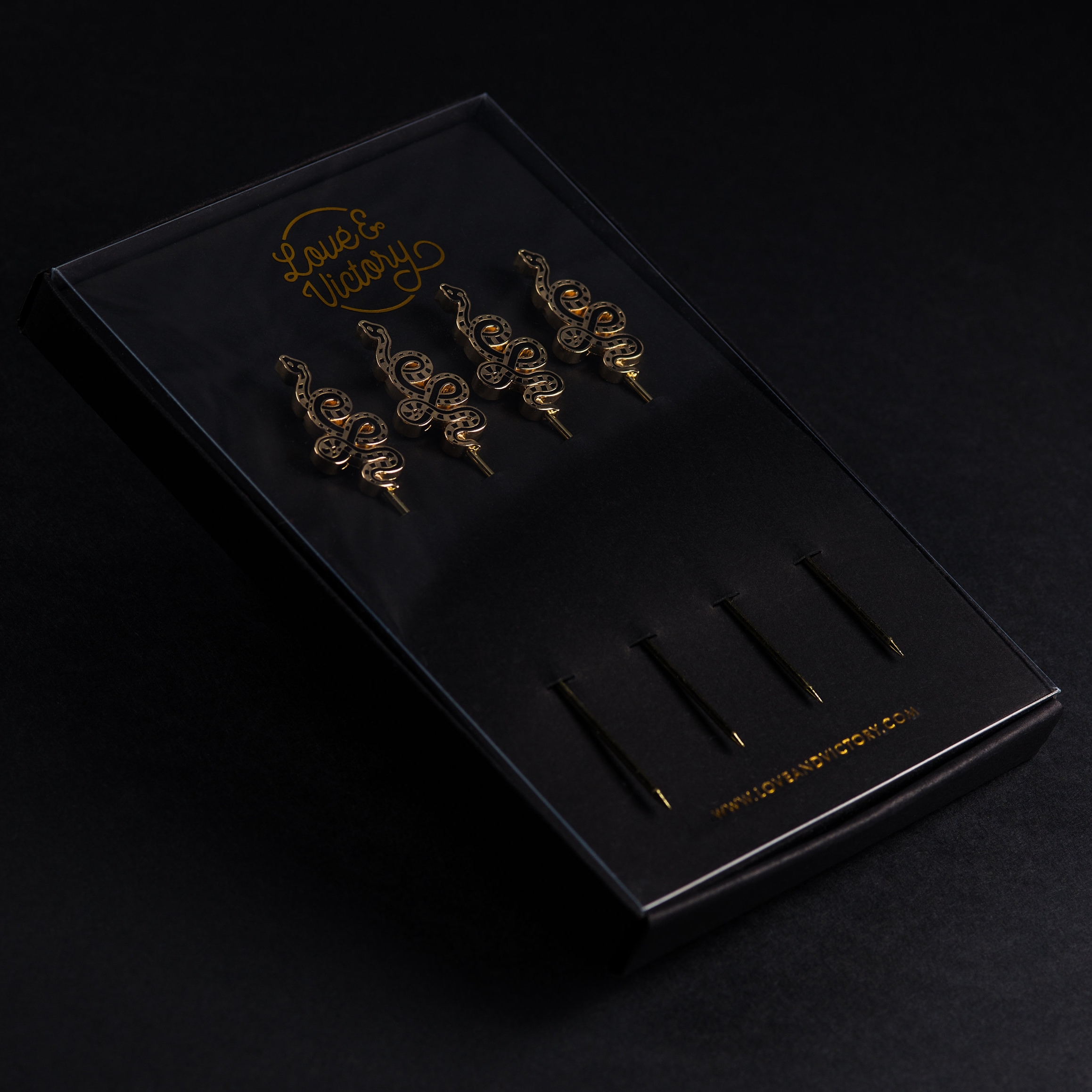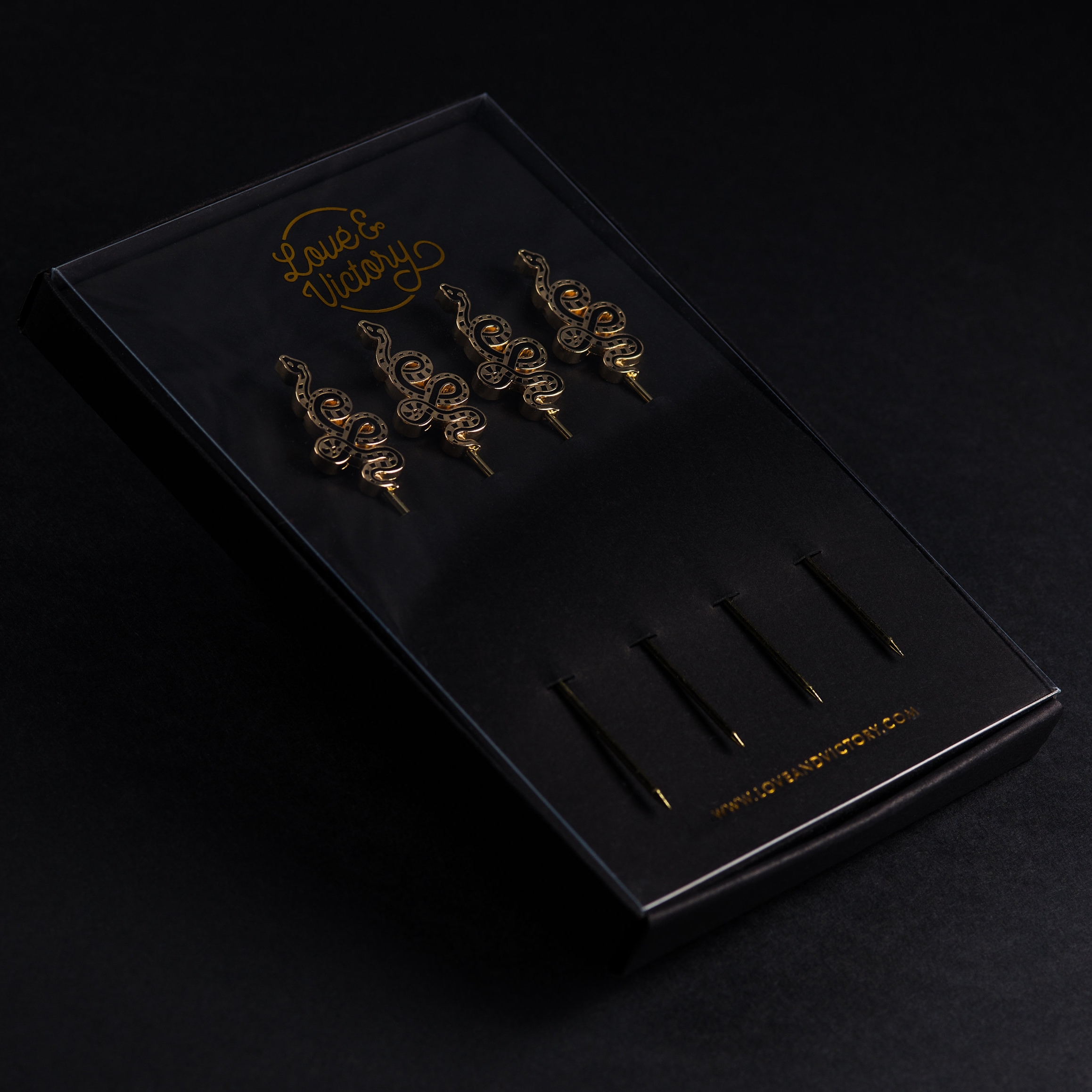 SNAKE COCKTAIL PICKS
Serpentine swizzlers to gussy up your drinks. An alluring set of cocktail picks adorned with elegantly coiled snakes, ready to tempt you with another beverage. Includes four gold tone picks with black enamel finish, packaged in our custom printed box.
In stock. Ships in 1-3 days.
Want to purchase in bulk for your bar or event or talk about something custom? Email info@loveandvictory.com.